Content
I.C.T Radial Insertion Machine S3020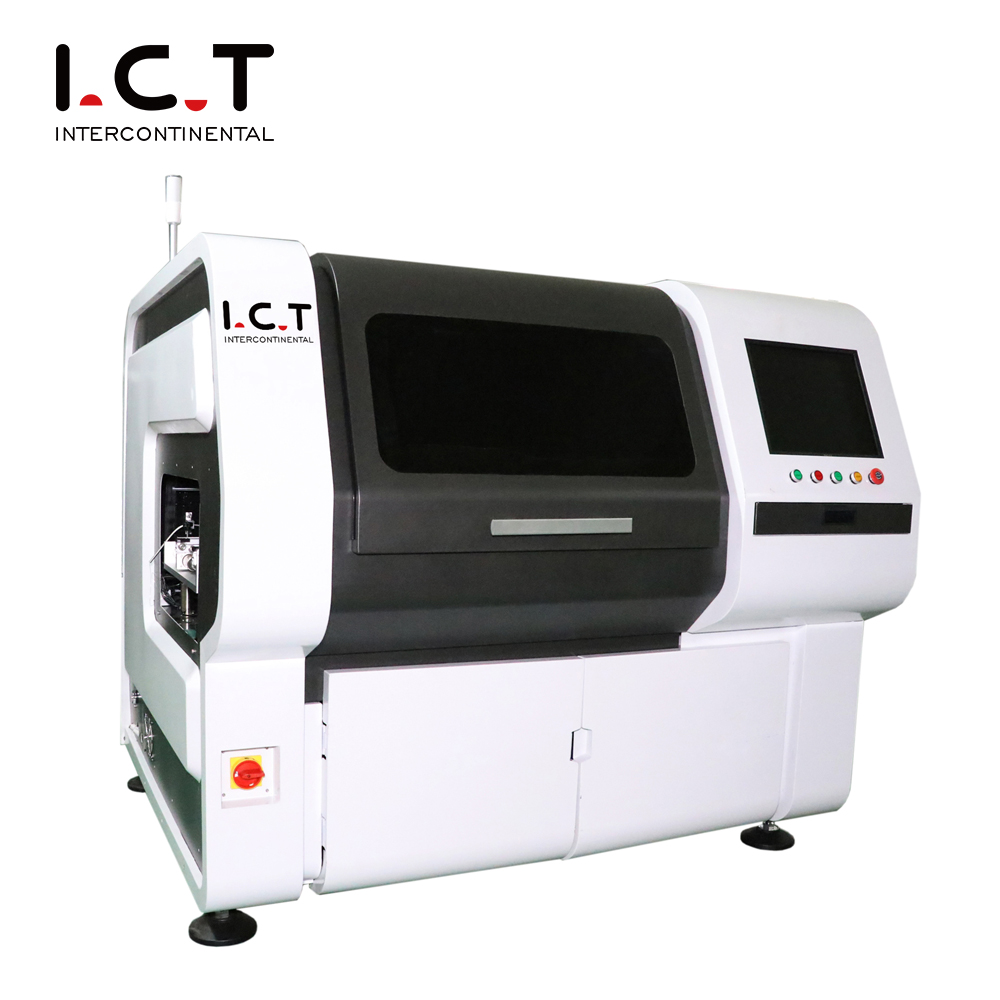 18000 CPH
Highest reliability in the industry (1000 ppm)
Component replenishment without machine stoppage Manual Load or Automatic PCB Load/Unload
Configurable sequencer (In-Line or Straight-Back)
Multiple clinch options
Component Verifier
Simple-to-use operator environment with graphical user interface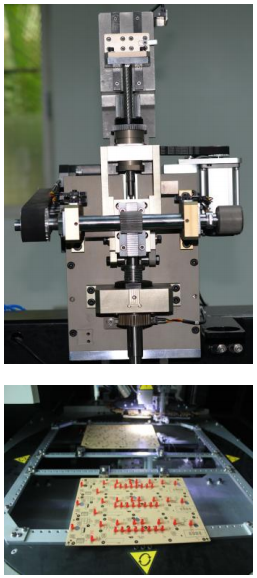 Highest Throughput
• 18,000 CPH Spec Speed
-Strong Machine Flexibility
• Expandable from 20 inputs up to 100 inputs
• Inserts at 1 degree increments up to 360 degrees
• Inward clinch option to increase bottom side density
- Lowers Cost of Ownership
• Low Energy costs.
• Minimal preventative maintenance required.
- Easy to Use User Interface
• Easy operation, use Excel program and USB input.
• Off-line programming available
• Components available: Capacitors (electrolytic, ceramic, box, and film), transistors, diodes, LEDs, connectors, tact switches, coils, potentiometers, lamps, fuses, etc
Consistent throughput, regardless of component type or lead span Offers a stand alone machine without a pass-through PCB conveyor. Allows the work board holder to accept up to 4 window's Delivers a PCBA transfer time of zero.

Tooling to accommodate a variety of applications-field reconfigurable
Single Span: 2.5mm Dual Span: 2.5mm/5.0mm Triple Span: 2.5mm/5.0mm/7.5mm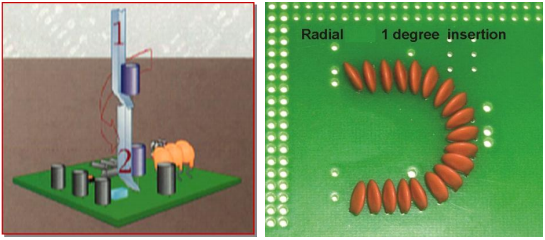 360 Degrees Insertion Angel
Radial: Insertion heads are servo-driver for precise and rapid component insertion. The insertion tooling may be rotated from 0 degree to 360 degrees in 1 degree increments.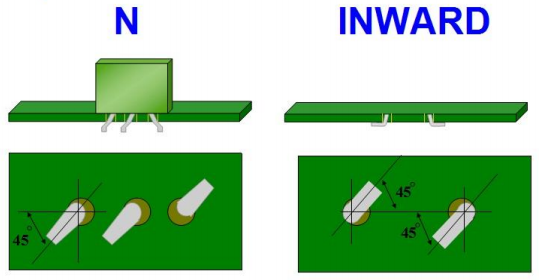 2.5mm Span Standard Configuration Achieves High Density for tight LED & small applications.
2.5mm span guide jaw with minimal width. - Inward clinch option to increase bottom side density
- Prevents shorting during wave soldering. Special asymmetric angles are also available on request.
Applicati