SMT Production Line for Communication Circuit Board
From: Author:SMT Production Line Publish time:2020-11-30 15:57 Clicks:0
SMT Production Line for Communication Circuit Board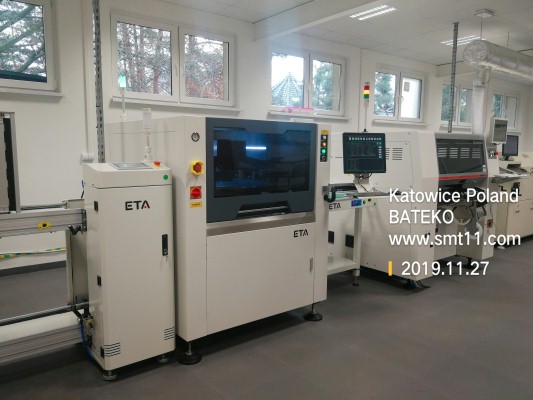 According to SMT construction line engineering equipment selection basis, steps and precautions, combined with the construction of industrial communication product circuit board manufacturing bases, talk about SMT production line design and equipment selection key points: (production wiring, energy, gas supply)
The general SMT production process includes three steps of solder paste printing, placement and reflow soldering. The main equipment includes a printing machine, a placement machine and a reflow oven to form a production line
2. SMT production line equipment selection basis
(1) Existing product types, devices, production capacity, and line construction requirements.
At present, the annual output of SMT circuit boards of intercom products is about 4,000 pieces, with 28 varieties, and the annual output of the largest variety of circuit boards is 2,000 pieces.
The maximum size of the circuit board is 320mm*260mm*3mm; the minimum size is 120mm*80mm*3mm, and the maximum height of the device is 10mm.
DUB user board with the largest number of single-variety devices: chip resistors, 24 types of capacitors, 10 types of SOP, 2 types of PFP packages, 0.3 mm pitch PLCC package 44 pins 55mm*55mm, 3 types of QFP packages, 80, 160, 208 pins , Spacing 0.3 mm;
IP intercom production requires the use of CSP, BGA, PGA, LBGA, connectors, shields, crystal oscillators and other new SMT packaged devices;
The production line can produce smart instrument SMT circuit boards;