Introduction of SMT Components
From: Author:SMT Publish time:2019-12-26 21:25 Clicks:0
Introduction of SMT Components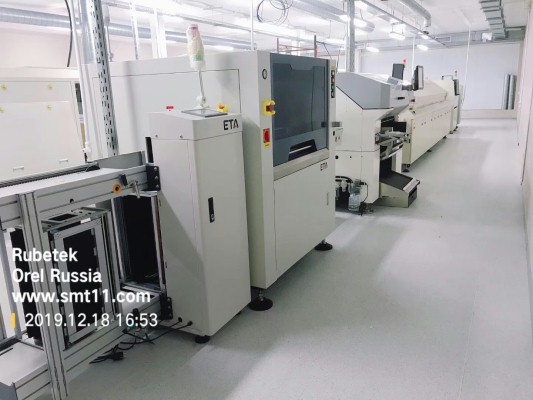 SMC: Surface Mounted components
There are mainly rectangular chip components, cylindrical chip components, composite chip components, and special-shaped chip components.
SMD: Surface Mounted Devices
There are mainly chip transistors and integrated circuits, and integrated circuits include SOP, SOJ, PLCC, LCCC, QFP, BGA, CSP, FC, MCM, etc. Examples are as follows:
1. Interconnect: Provides mechanical and electrical connection / disconnection. It consists of connection plugs and sockets, and connects cables, brackets, chassis or other PCBs to the PCB. However, the actual connection to the board must be through surface mounting Type contact.
2. Active electronic components (Active): In analog or digital circuits, you can control the voltage and current yourself to generate gain or switching effect, that is, to respond to the applied signal and change its basic characteristics. Passive electronic component (Inactive): When the electrical signal is applied, it does not change its characteristics, that is, it provides a simple, repeatable response.
3. Odd-form: its geometric shape factor is strange, but not necessarily unique. Therefore, it must be mounted by hand, and the shape of its casing (compared to its basic function) is not standard, such as many transformers, hybrid circuit structures, fans, mechanical switch blocks, etc.
Chip chip resistors, capacitors, etc., Dimensions: 0201, 0402, 0603, 0805, 1206, 1210, 2010, etc.
Tantalum capacitors, size specifications: TANA, TANB, TANC, TANDSOT transistors, SOT23, SOT143, SOT89, etc.
melf cylindrical components, diodes, resistors, etc.
SOIC integrated circuit, size specifications: SOIC08, 14, 16, 18, 20, 24, 28, 32
QFP Pitch IC, PLCC IC, PLCC20, 28, 32, 44, 52, 68, 84
BGA Ball Grid Array Packaging IC, Array Pitch Specifications: 1.27, 1.00, 0.80
CSP integrated circuit, the side length of the component should not exceed 1.2 times of the side length of the chip inside, and the microBGA of the array pitch <0.50