SMT Production Line System Introduction
From: Author: Publish time:2019-12-17 20:53 Clicks:0
SMT Production Line System Introduction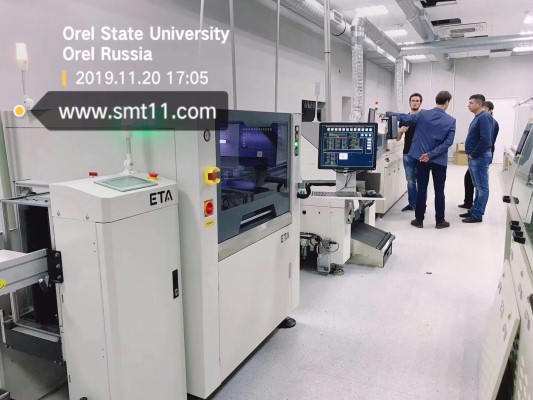 ETA offers SMT line, SMT assembly line, SMD line, SMT production line. | 25 years SMT technology experience | professional oversea service team.
The establishment of an SMT production line is a systematic project. The success of the SMT production line directly affects the normal operation of the SMT production line and whether it can achieve the expected results. It is related to the early recovery of investment and the creation of benefits for the enterprise.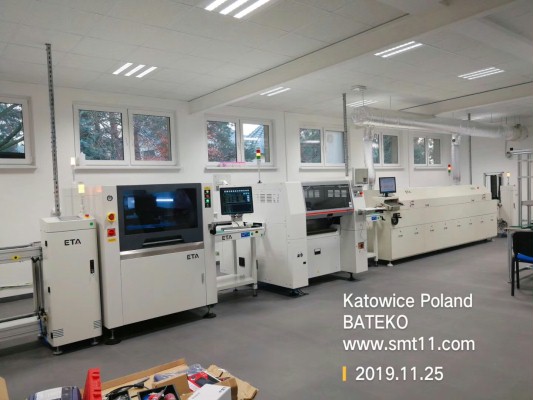 SMT's main production line equipment includes printing presses, dispensers, placement machines, reflow ovens and wave soldering machines. Auxiliary equipment includes testing equipment, repair equipment, cleaning equipment, drying equipment and material storage equipment.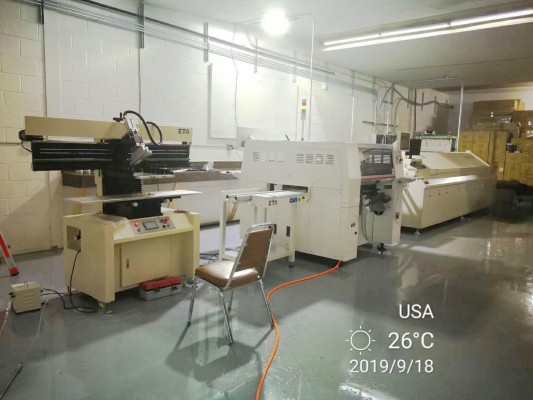 SMT production lines can be divided into fully automatic production lines and semi-automatic production lines according to the degree of automation; according to the size of the production line, they can be divided into large, medium and small SMT production lines. Fully automatic SMT production line refers to the entire production line of SMT equipment is fully automatic equipment, through automatic board loading machine, buffer connection line and unloader to connect all SMT production equipment into an automatic line; semi-automatic SMT production line refers to the main SMT production equipment Not connected or not fully connected, SMT printers are semi-automatic and require manual printing or manual loading and unloading of printed boards. Large SMT production line refers to a large production capacity. The SMT placement machine of the yi large-scale single-sided placement SMT production line consists of a multi-function machine and multiple high-speed machines; a large double-sided placement production line relies on a flipper to place two single-sided SMT placement production lines Connected.
❙
SMT Production Line Video