SMT Line Equipment Composition Introduction
From: Author:SMT Line Publish time:2019-10-21 14:28 Clicks:0
SMT Production Line Equipment Composition Introduction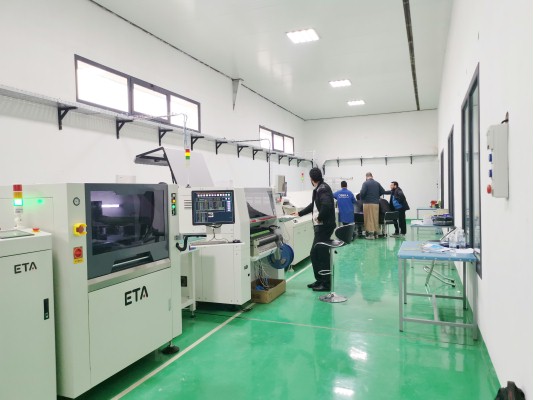 SMT is surface mount technology (short for Surface Mounted Technology) and is currently the most popular technology and process in the electronics assembly industry. SMT SMD refers to the abbreviation of a series of processes that are processed on a PCB basis. How is the part mounted on the PCB? What about the SMT production process? ETA is here to introduce you to the SMT equipment, SMT process technology and peripherals awareness and precautions.
There are seven commonly used equipment: PCB loader,unloader, SMT stencil printer, pick and place machine, and SMT Conveyor reflow oven, AOI, X-ray. in addition, air compressor must be equipped with air compressor to supply air to the machine.
The role of each device in the SMT production line
1. PCB loader/ unloader: The PCB is placed in the Rack to automatically send the board to the suction machine, ass the transmission track and close the plate in magazine.
2, SMT stencil printer: the laser steel on the steel paste or red plastic on the printed PCB.
3, pick and place machine: using the device editing program to place the components on the specified part position, can be loaded with SOP 28pin or less roll-shaped parts, which is characterized by fast loading speed.
4. SMT conveyor: The device that transmits the PCB board.
5 Reflow oven: SMT solder paste or red glue is used to set the appropriate temperature curve to complete the soldering action between the solder paste and the parts.
6. Optical detector: Automatic optical inspection is a device that detects common defects encountered in welding production based on optical principles. AOI is a new type of testing technology that has only emerged in recent years, but it has developed rapidly. Many manufacturers have introduced AOI testing equipment. When it is automatically detected, the machine automatically scans the PCB through the camera, collects images, and compares the solder joints tested with the qualified parameters in the database. After image processing, the defects on the PCB are checked, and the defects are displayed/marked through the display or automatic signs. Come out for repair by maintenance staff.
7. X-ray machine: It is mainly used to detect various industrial components, electronic components and circuits. For example, socket plug rubber internal wiring connection, diode internal welding, BGA welding, etc. The X-ray machine is an X-ray machine that can be connected to a computer for image processing. This type of industrial inspection portable X-ray machine provides an excellent solution for the factory appliance repair field.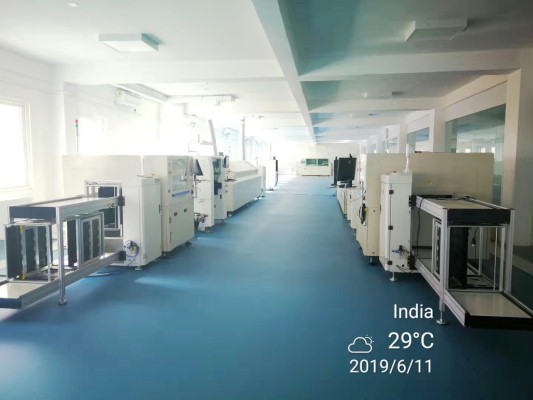 ❙
SMT Production Line Video